Instagram Ad Creative That Sells
Getting the perfect caption and image combination for the Instagram feed placement can be a tall task. Let our team of talented writers and designers concept the perfect Instagram ads for you.
We'll look at your website, product or service and craft three variations of ad copy and two images made to convert.
1. Create An Order
Choose a package of your choice and any additional upgrades.
2. Submit Creative Brief
After confirmation, you'll receive a link to our intake form. This helps us craft your creative.
3. Copy and Paste
When complete, we'll provide you a drive link with your assets. Just copy and paste into your campaign!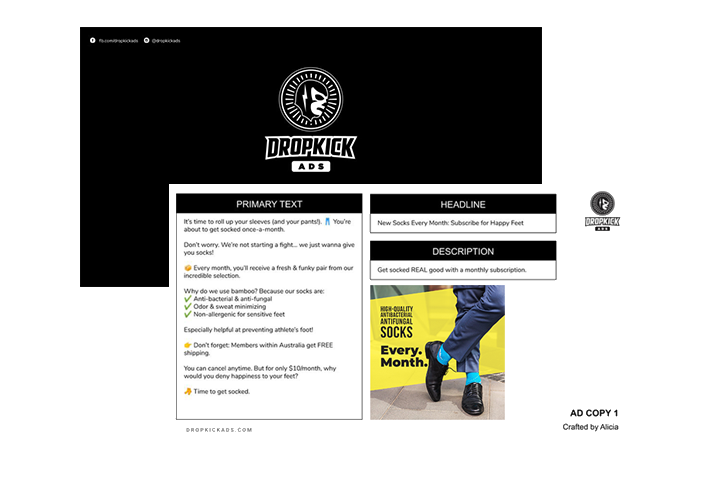 Our Instagram Ad Pack comes with three custom-written ad copy variations and two custom-designed images.
Long-Form Variation
130-150 Word Primary Text
Mid-Form Variation
70-90 Word Primary Text
Short-Form Variation
40-60 Word Primary Text
2 Custom-Designed Images
Our designers will craft 2, 4:5 ratio images.
Add Instagram Story Versions
Our designers will craft image versions for the Stories placement.
3 Ad Targeting Sets
We'll research 3 interest targeting sets to best use with your creative.
Priority Delivery
We bump you up and aim to deliver in as little as 24 hours.
Want to see some of the Facebook Ads we've created for customers? Enter your email and we'll send our sample kit.
Thinking about adding images to your order? Our designers will craft images made specifically for the Facebook and Instagram ad platform. Just upload to your campaigns!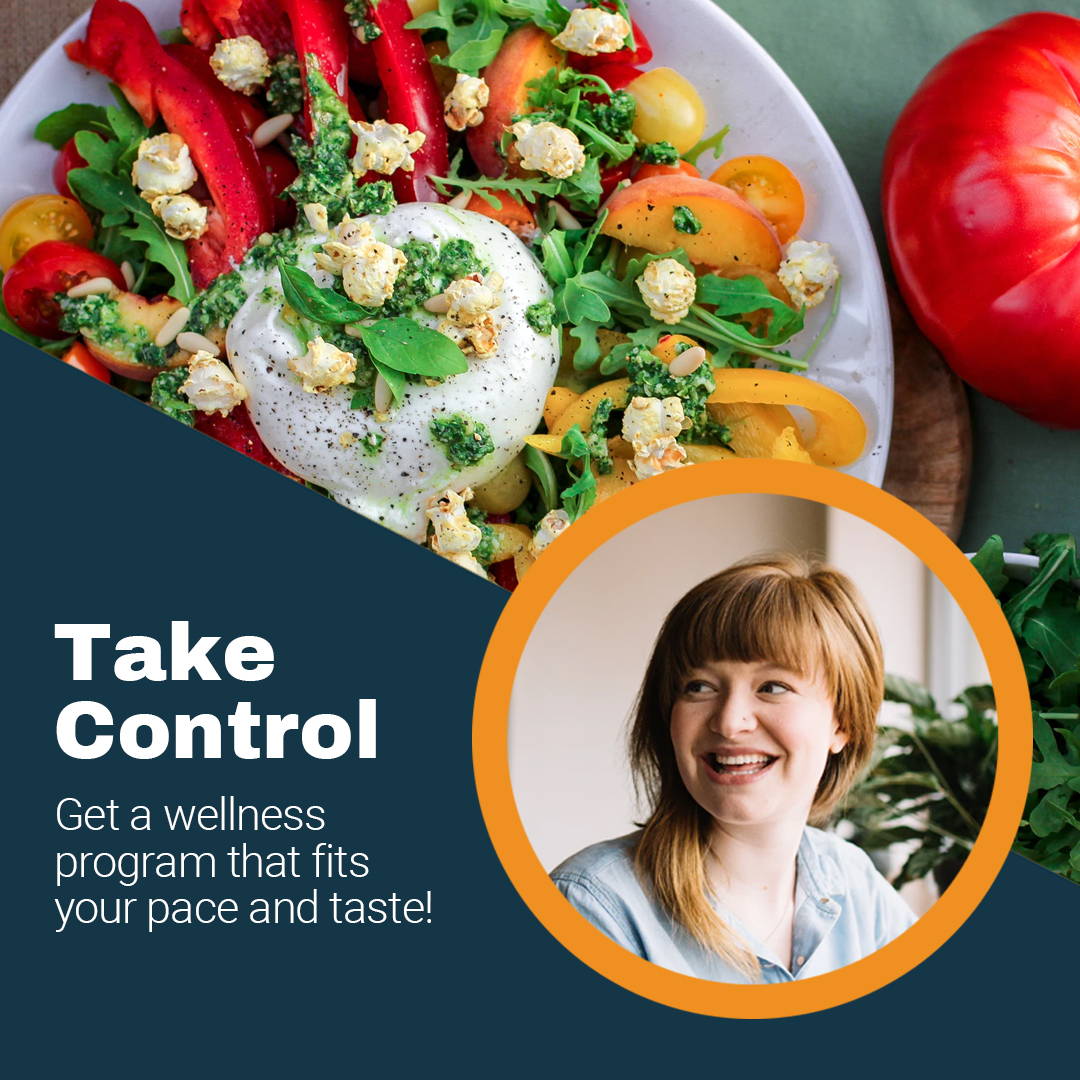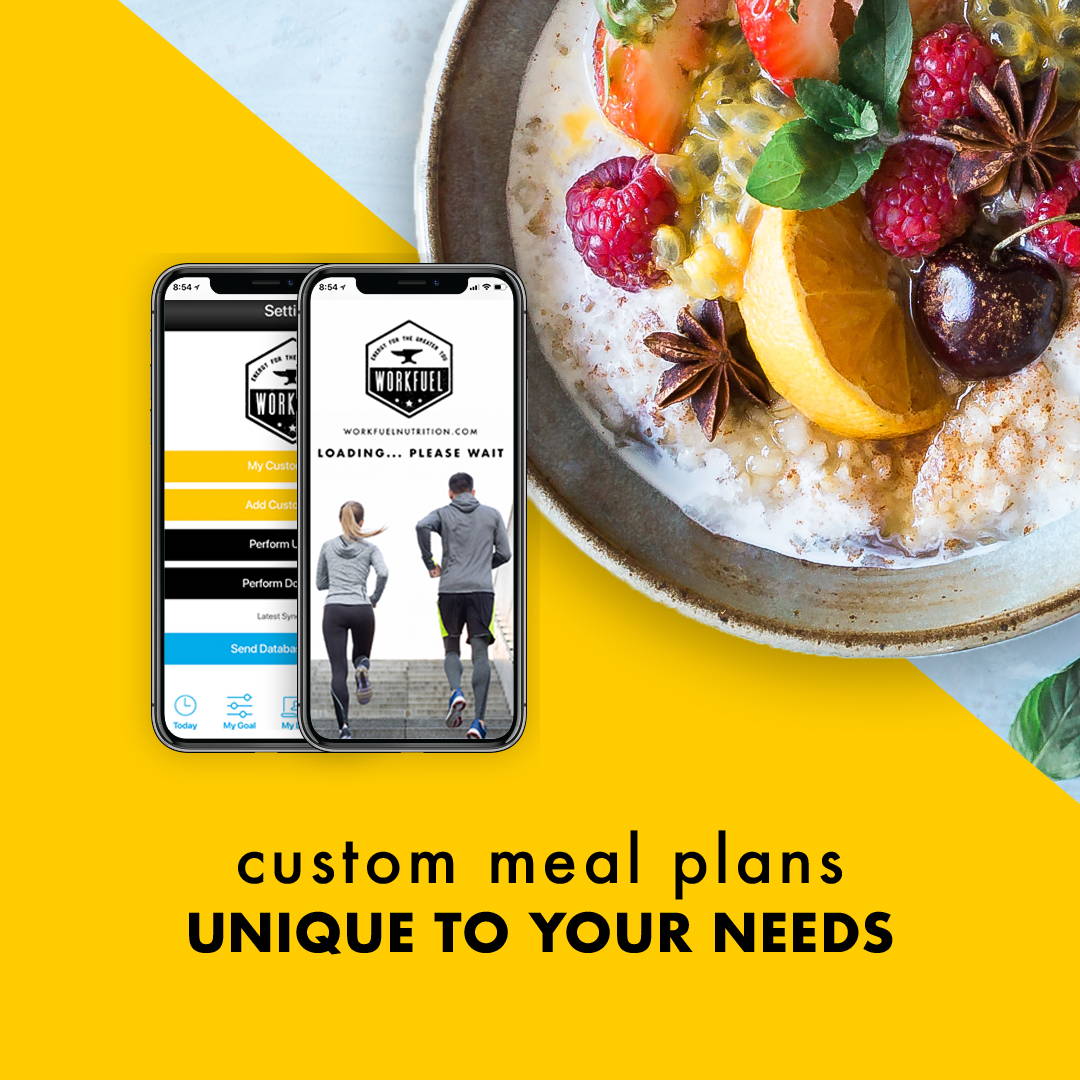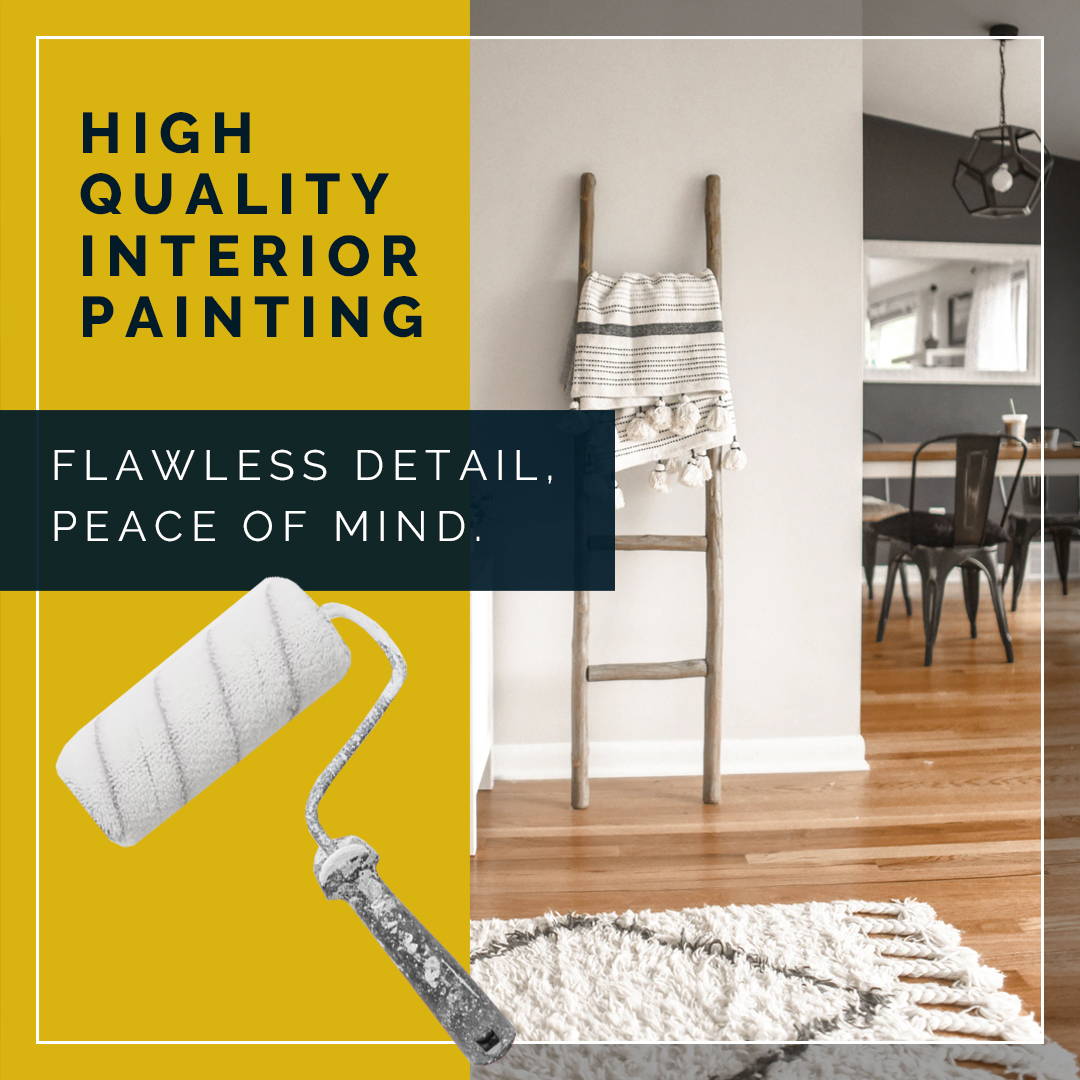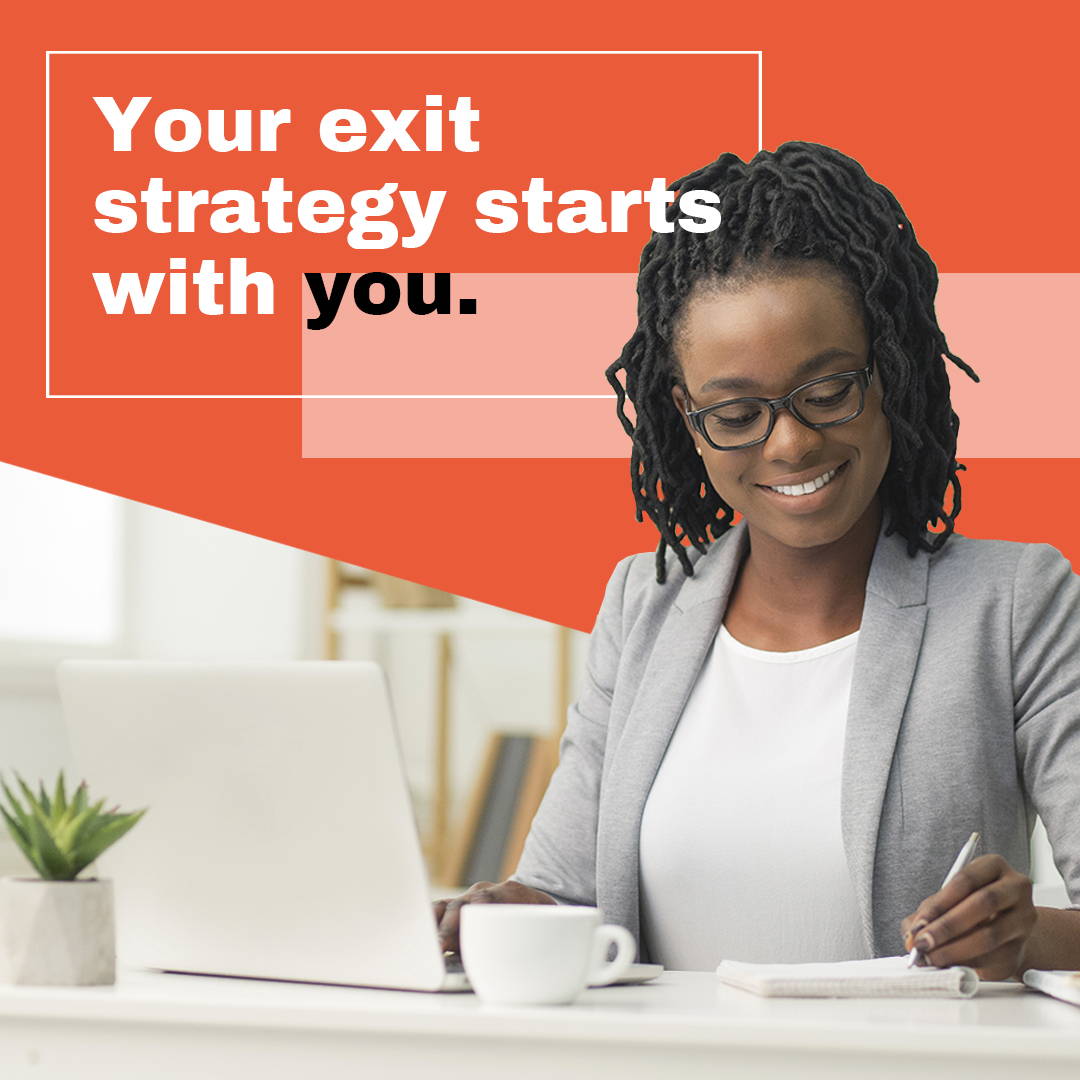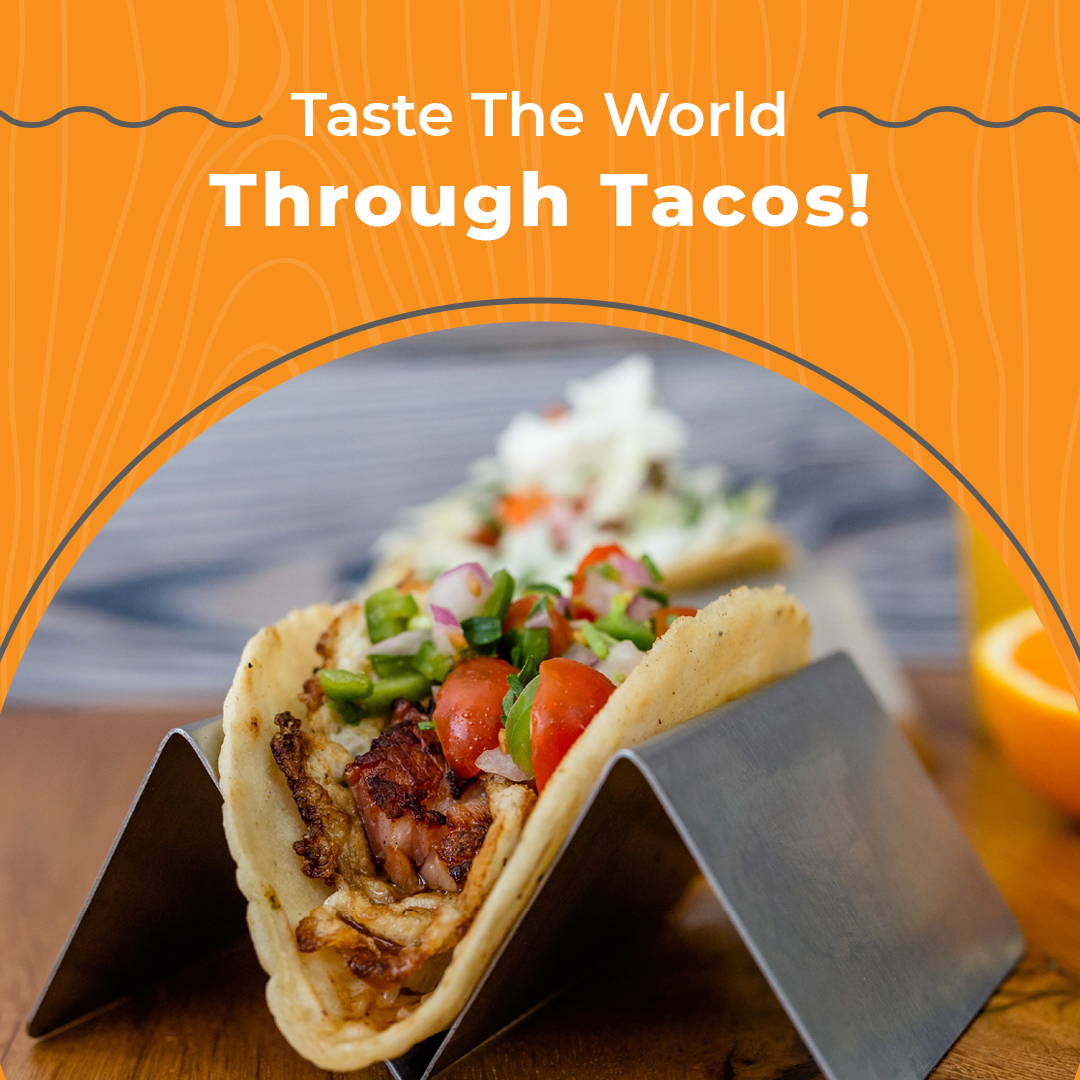 Scroll-Stopping Instagram Ads That Make People Click
Not getting any traction on your Instagram ads? Tap into a team of creatives who will.
Our professional copywriters and designers know what it takes to stand out on the feed by crafting clever, concise, and clickable captions with Insta-worthy images that stop the scroll.
We study your website, social media, and landing pages to find the unique value prop that will get users to click—for fewer worthless clicks and more quality leads that will boost your brand.
If you're not using Instagram ads, here's why you should start!

A Picture is Worth 1000 Words
On a platform made for images, ads are easier to engage with (read: less annoying.)
1 Billion Users & Growing!
Instagram gets a higher engagement rate than any other social media platform.
Everyone Else is Doing it
More than 70% of US businesses are already using Instagram, with success.
More Bang for Your Buck
Instagram has the best ROI for the cost and time spent on advertising.
Plays Well With Others
It's connected to Facebook & integrates with Shopify.
But I'm Already on Facebook!
Awesome! That means it will be simple to advertise on Instagram since they're already connected. But they're not the same, not even close! Instagram skews younger and reaches more Millennials & Gen Xers. Its streamlined backend makes it easier than Facebook to target users. And its visual feed can really showcase industries like fashion, food, and CPGs.
Think you can DIY on Instagram and get results? Think again.
On Instagram, you're competing with thousands of creatives who know exactly what they're doing. Level the playing field with professional creatives with the chops and Insta lingo down.
Our creative team will provide:
Captions written for Instagram—in your brand voice.
Not all businesses have the same "lewk." Whether it's puns and dad jokes, Gen Xers, or business up front, we can tap into your brand's identity to create ads that sound like you.
Insta-worthy images people will actually "like"
Turn double taps into clicks with slick-looking images that say what even the wittiest copy can't. Images are 4:5 ratio and custom-designed for the Instagram feed.
Clickable Calls to Action
Getting people to click on Instagram is part art, part science. Our team knows how to speak the language that will target the leads or sales you want.
You can't SLAY if you don't PLAY. Get in the game with our Instagram Ad Pack.
Need it—yesterday? Sign up for Priority Delivery.
Frequently Asked Questions
Do you need access to my Facebook ad account?
Since we're only crafting the creative, we do not need access to your account.
How is this different from Facebook ad creative?
Since Instagram is primarily mobile and displays captions differently, we'll look to optimize creative for those specifications.
How will I receive my ad creative?
We'll place everything in a Google drive so you can save, copy and paste into your campaigns.
What is the turnaround time?
Our standard turnaround time is 3 business days, though we try to get things complete as fast as possible.
Do you offer guarantees or refunds?
We aim to put you in the best position to be successful, however can't guarantee any specific result. We will happily offer a revision if you're not happy.