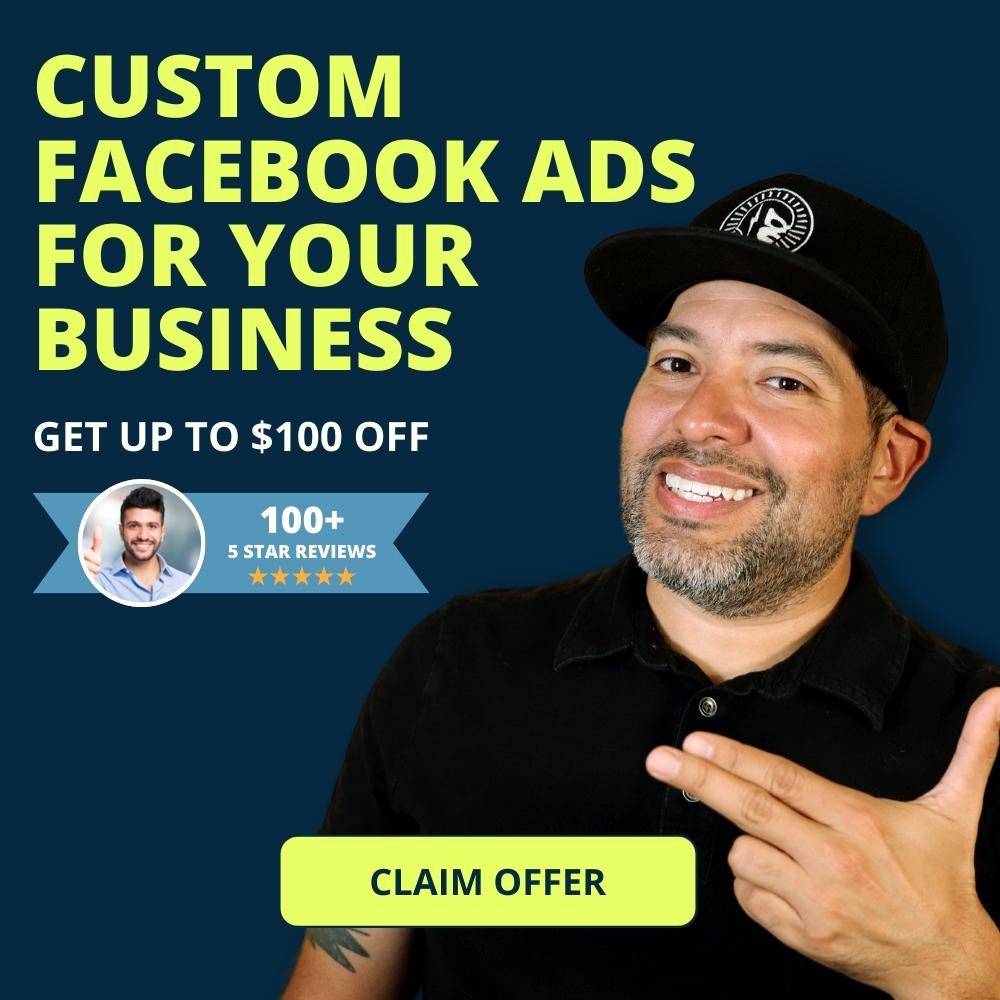 Get More Purchases and Leads
When you order creative or ad setup service with Dropkick Ads, you get an official Meta Partner to help you improve your ad creative and campaigns.
Most business owners are great at creating products or offering a professional service, but most struggle when it comes to creative tasks like copywriting, graphic design, and digital marketing.
This leads to failed ad campaigns, loss of money, and lack of growth.
Focus on what you do best and hire a well-reviewed team to improve your ad creative, or have us go into your account and do a complete setup.
Since 2018, we've helped over 5,000 businesses run better ad creatives and better ad campaigns on Facebook.
No contracts. No long-term commitments.
Tag us in and start getting more purchases and leads in as little 24 hours!
We've perfected and streamlined our service to make it simple and effective.
Choose the service that best fits your needs.
Complete our simple creative and services brief.
Digitally receive your order in as little as 24 hours.
We've helped businesses of all sizes and types get better results from their social media ad campaigns. From real estate professionals seeking new leads to Shopify stores looking to scale. Our U.S. based team are creative and marketing experts with the ability to work on and be succesful with any vertical.
Apparel and other tangible consumer goods.
Brokers looking for buyers and renters.
Providers offering advice, education, or management.
Gyms and medical professionals.
Consultants and coaches providing education.
Providers offering legal help and consulting.
Dropkick Ads vs The Competition
Our track record and credentials are unmatched in the copywriting and social ads setup industry.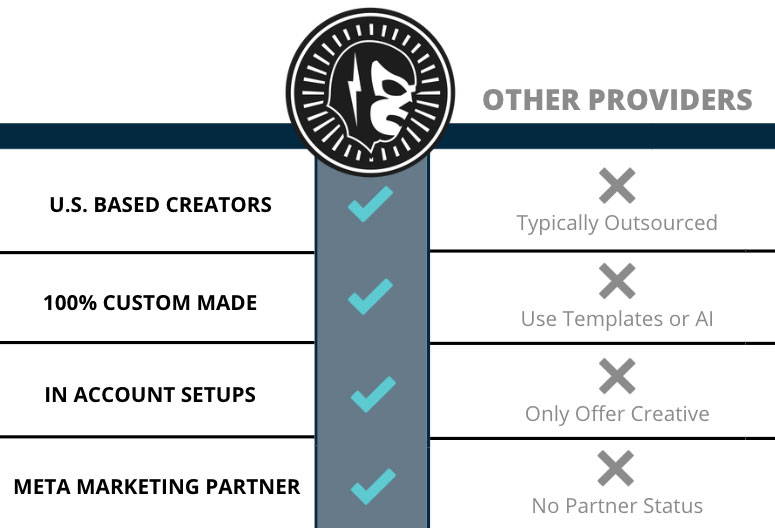 As heard on the Ultimate Marketer Podcast!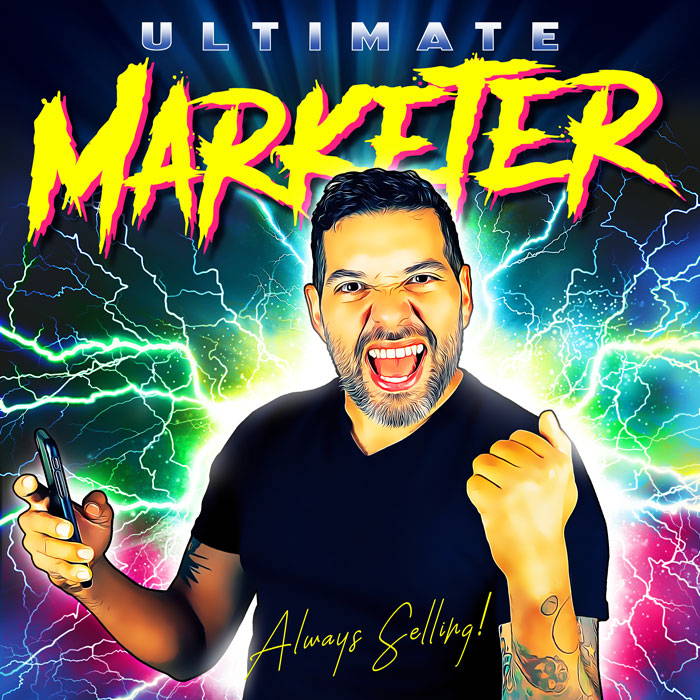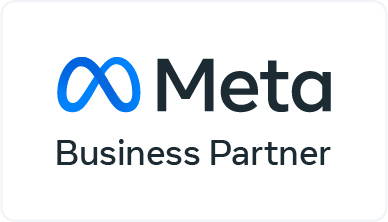 Want to see some of the Facebook Ads we've created for customers? Enter your email and we'll send our sample kit.
Real Creative. Real Results.
There's a reason why our customers come back to us over and over again for their ad creative and setup needs. We're knowledgeable, fast, and dependable with your goals in mind.
"My pro setup was up and running in less than two weeks, and generating results! The ad copy and content looks great, and I have had several e-comm shop friends message me to tell me that the ads are very eye catching. Orlando is always kind, responsive, and knowledgeable. All around very pleased and highly recommend this set up. It definitely takes a lot of the guess work and fear out of running ads."
Michelle T.
"I was hitting some mental blocks with my copy. It's a new niche and I knew that I was missing the mark with my copy. This is my first time trying Dropkick Ads and i will absolutely use them again. Quick turnaround. Love the copy. Really happy and it has saved me hours of trying to do it myself."
Lisa S.
"Dropkick Ads has been my secret weapon for a while now with my ad creation. The prices are good and the quality is excellent."
Fred R.
More purchases and leads are just days away. Tag us in!
Ad copy and images for your campaigns.
◉ 2 Prospecting Copy Variations
◉ 2 Remarketing Copy Variations
◉ 2 Square Designed Images
Self Installed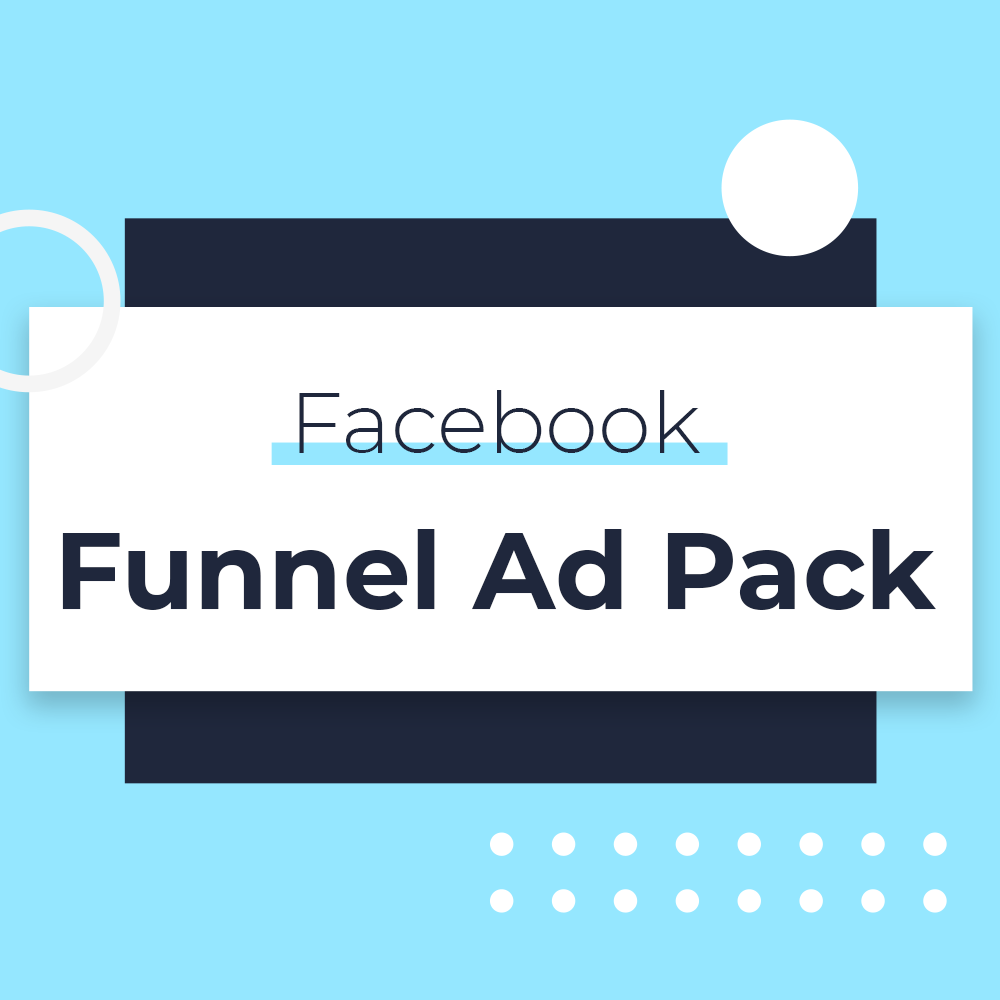 or 4 interest-free payments of $36.75 with ZIP Payments.

Creative and targeting done for you.
◉ Custom Copy & Images
◉ Custom Audiences
◉ Ready To Run Campaigns
Installed For You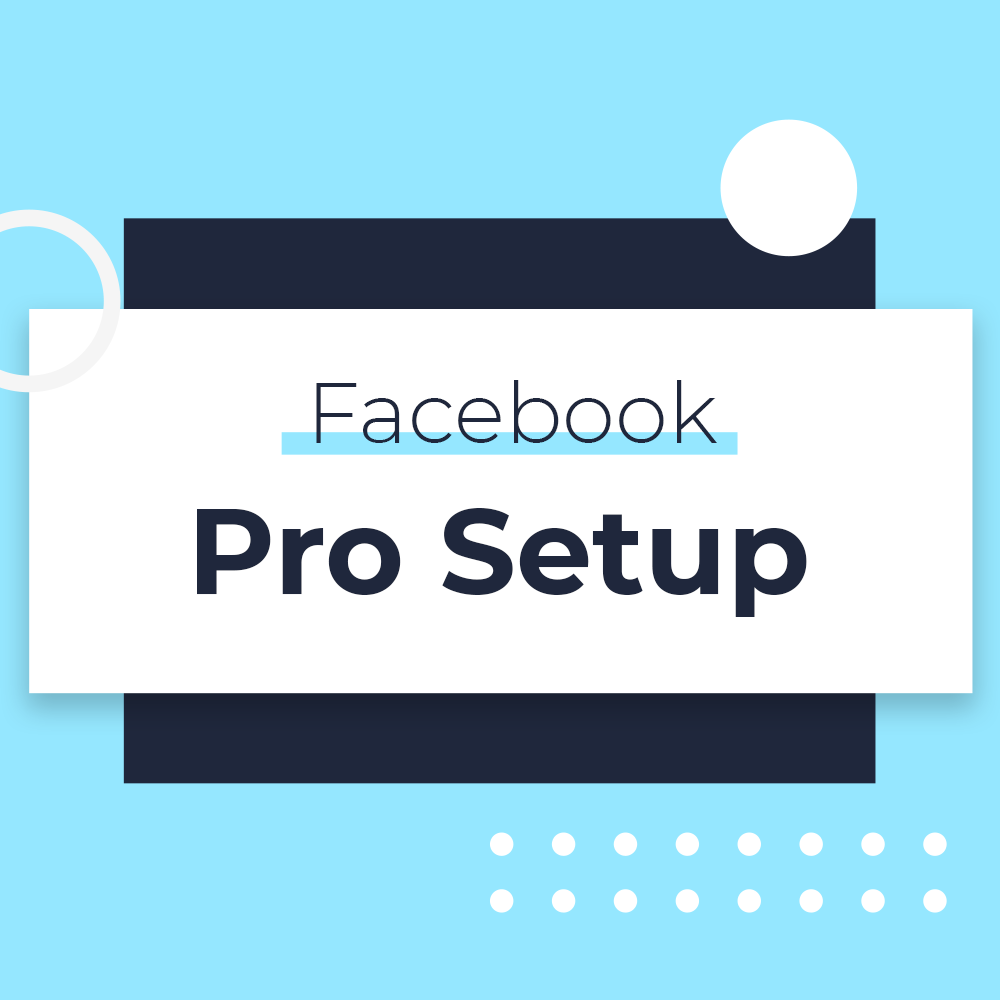 or 4 interest-free payments of $199.25 with ZIP Payments.

Frequently Asked Questions
How Does This Service Work?
After your order has been placed, we will email you a link to a questionnaire so we can learn more about your product, service, and business. We then will research, concept, and create for your specific needs.
Do you offer payment plans?
Yes! When you checkout using ZIP Payments, you can split your amount due into 4 interest free payments.
We also accept all all major credit cards and Paypal if you'd rather pay in full now.
What is the turnaround time?
We strive to get every order done as fast as possible without sacrificing quality, sometimes in as little as 24 hours.
For creative orders like a Facebook Full Funnel Ad Pack, we typically deliver within 3-5 business days on standard delivery.
With premium services like our Pro Setup, it can take up to 10 business days for the installation to be completed once we have gained partner access to the account.
With our creative services, we only provide the assets for your campaigns. We only go into your ad account with our Pro Setup service.
Due to the many factors and risks that come with digital marketing, we can't guarantee any specific result.
What If I Don't Like My Order?
We always offer revisions, however, remember that you're hiring us because you want to improve or try something new. We don't create to please at face value. We create based on what we know has the best chance of getting great results.
When you order from Dropkick Ads, you are ordering a service that puts dedicated time into your project. Since time can't be returned, we are unable to offer refunds.