We Craft Facebook Ads That Sell
Struggling with copy and images for your Facebook prospecting and remarketing campaigns? Get the full funnel treatment with our Facebook Full Funnel Ad Pack.
We'll look at your website, product or service and craft ad copy and images made to convert.
1. Create An Order
Choose a package of your choice and any additional upgrades.
2. Submit Creative Brief
After confirmation, you'll receive a link to our intake form. This helps us craft your creative.
3. Copy and Paste
When complete, we'll provide you a drive link with your assets. Just copy and paste into your campaign!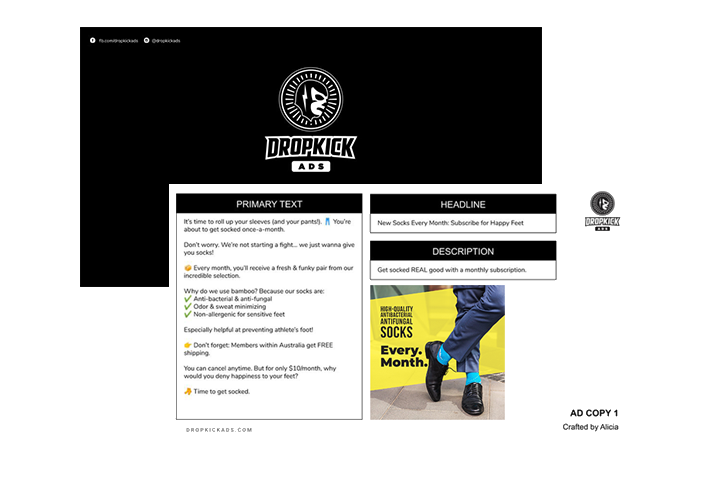 Our Facebook Full Funnel Ad Pack comes with four custom-written ad copy variations and two custom-designed images to use in your prospecting and remarketing campaigns.
Two Prospecting Copy Variations
Long Form & Mid Form
Two Headlines
Link Description
Two Remarketing Copy Variations
Mid Form & Short Form
Two Headlines
Link Description
Two Custom-Designed Images
Square images designed with text overlay made to stop the scroll.
Add Story Images
Our designers will craft two story versions of your images.
10 Interest Targets
We'll find the 10 best detailed interest targets.
Priority Delivery
We bump you up and aim to deliver in as little as 24 hours.
Want to see some of the Facebook Ads we've created for customers? Enter your email and we'll send our sample kit.
Thinking about adding images to your order? Our designers will craft images made specifically for the Facebook and Instagram ad platform. Just upload to your campaigns!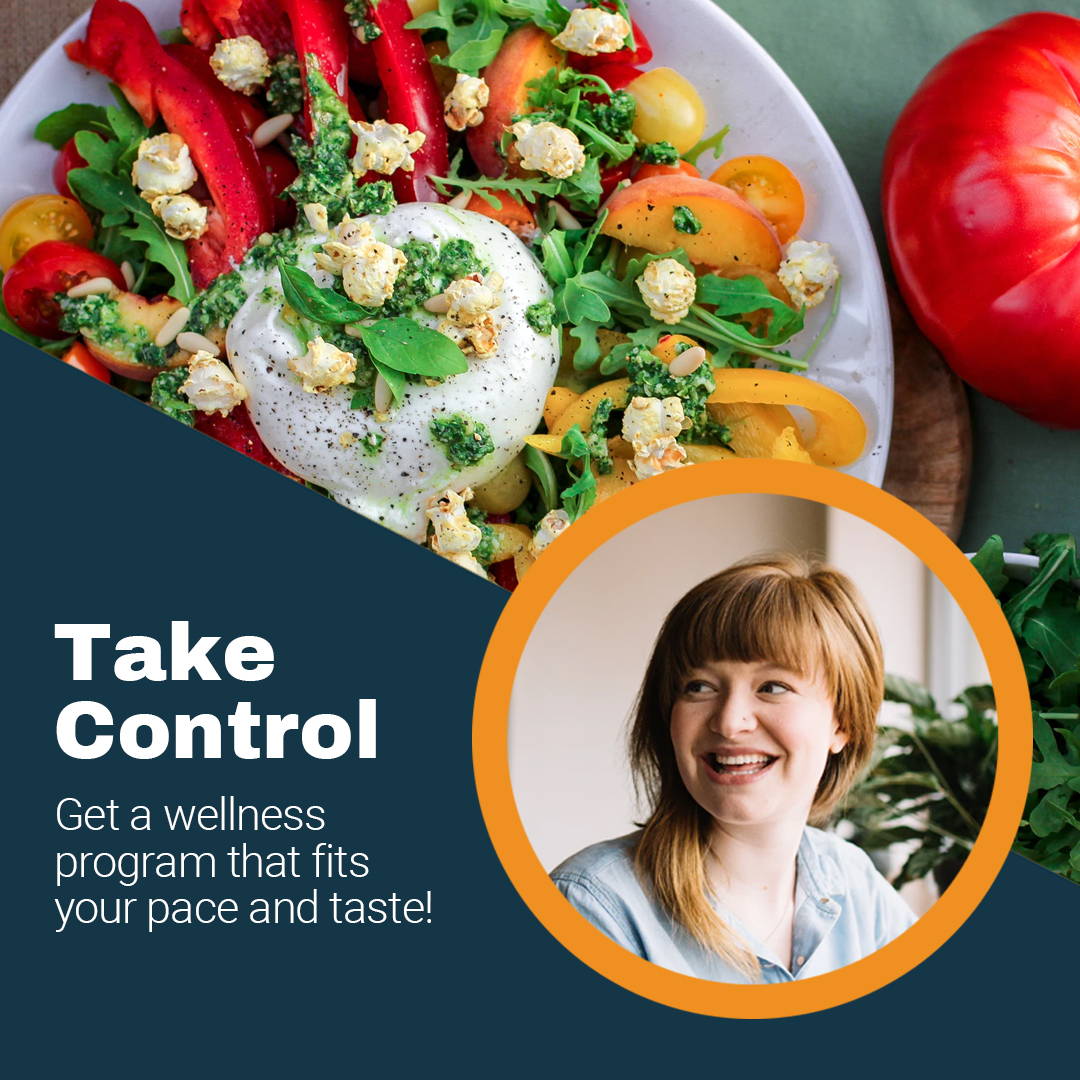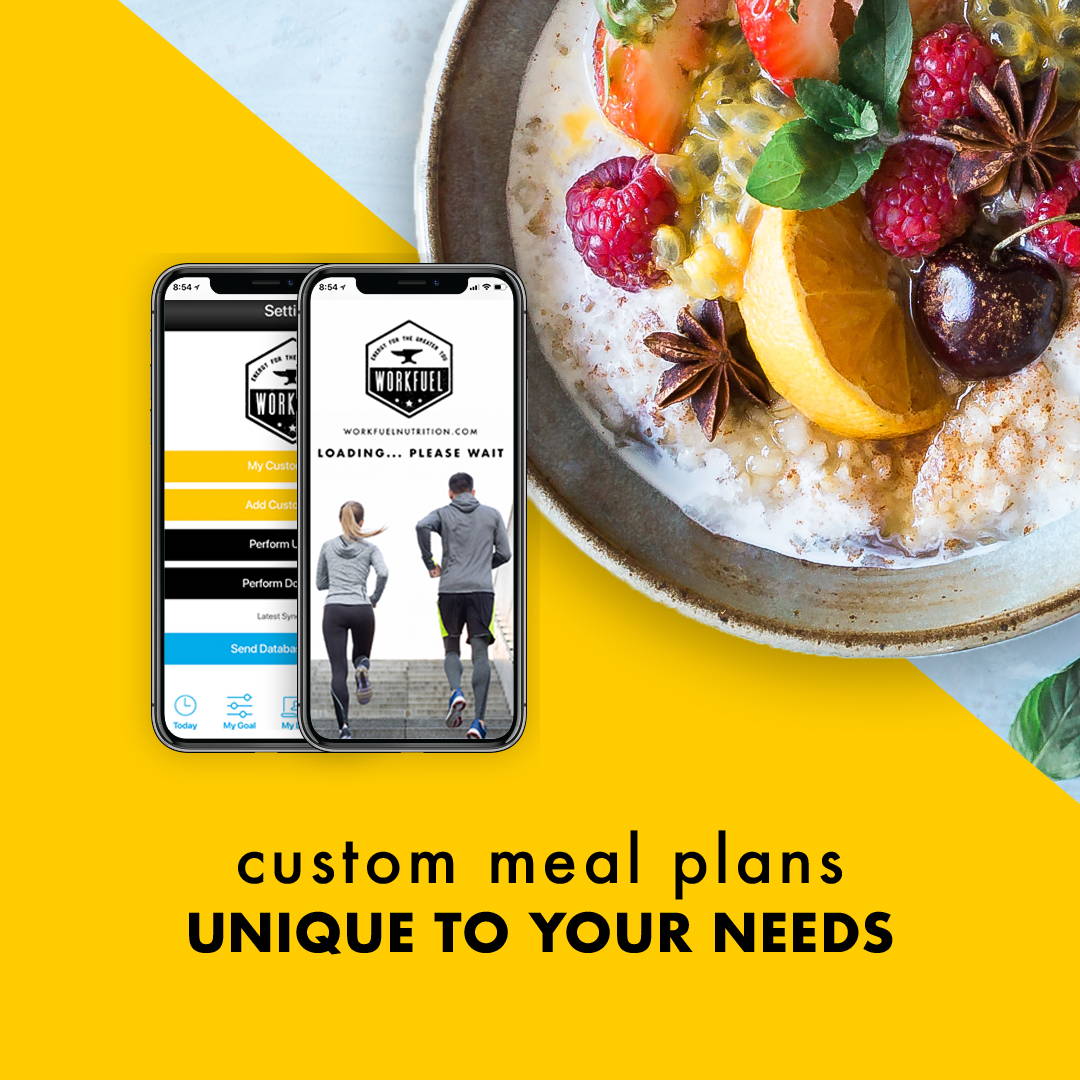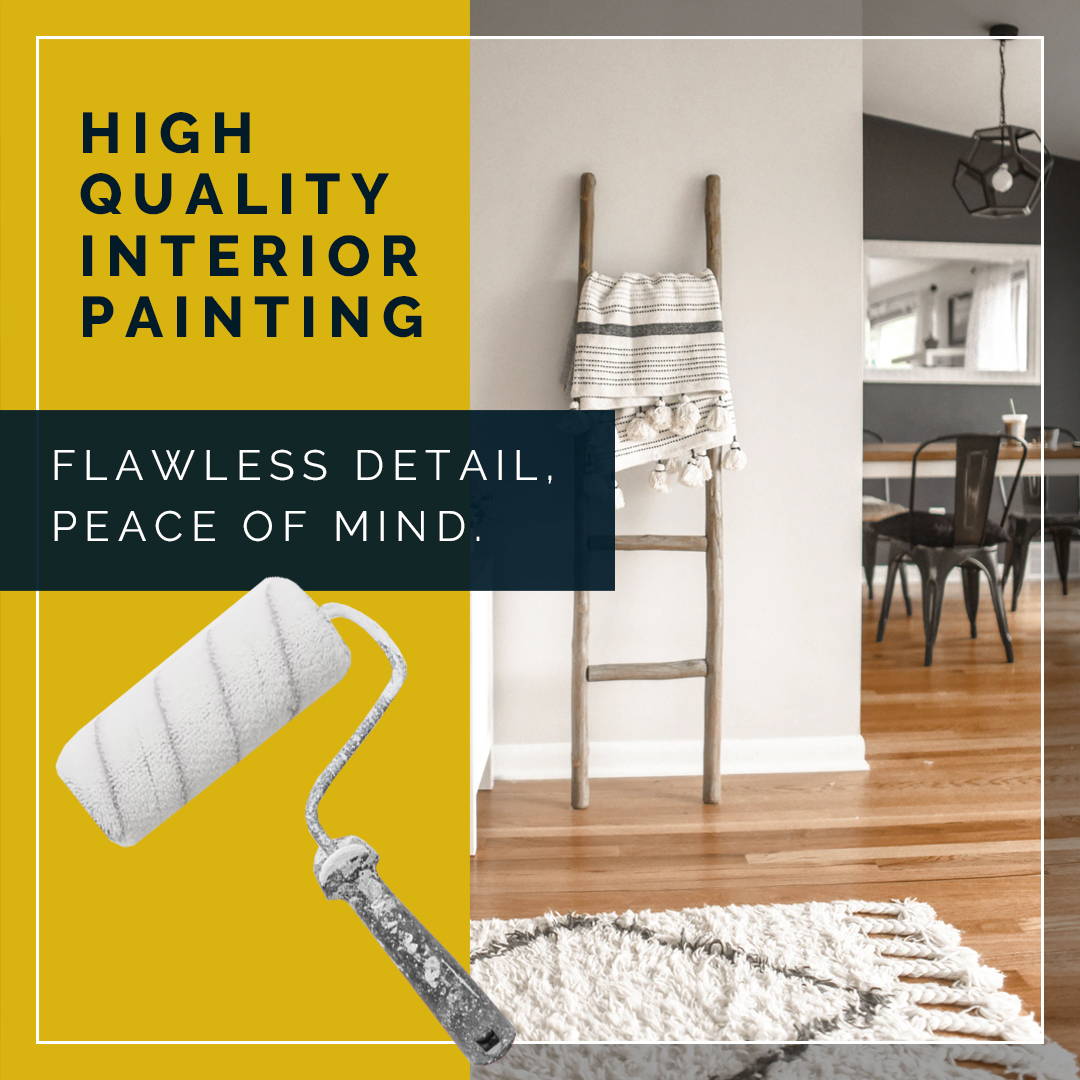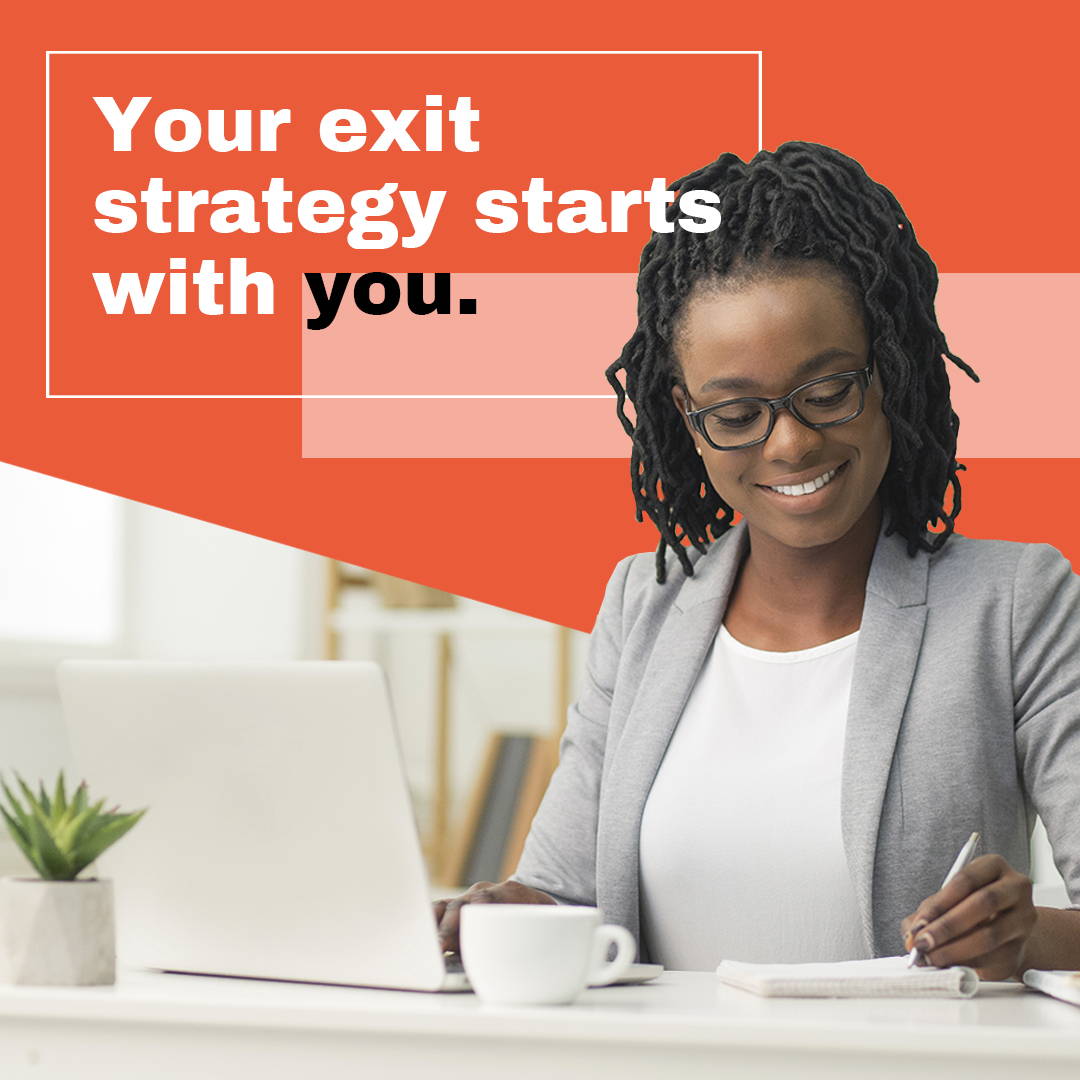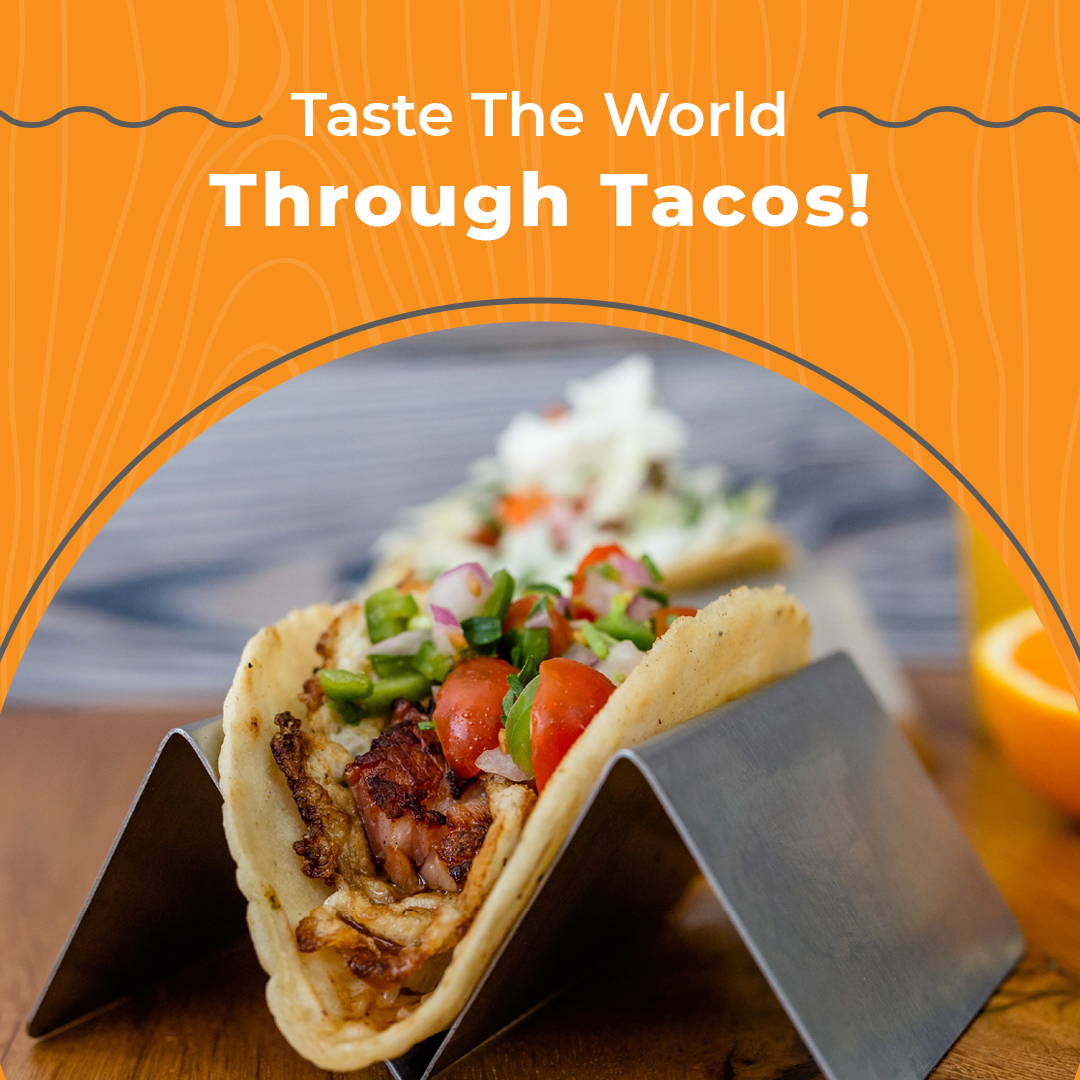 We've helped entrepreneurs, companies, and agencies of all types and sizes. Here's what some of them have to say about our Facebook ad copy service.
"Great service! Worth every penny and will be back again."
Charles
15 MAR 2021
"Great job with ad designs and copy. Turned around quickly and very impressed.
Brandon C.
10 AUG 2020
"Dropkick ads have been my secret weapon for a while now with my ad creation. The prices are good and the quality is excellent."
Fred
22 MAY 2020
Want Complete Facebook Ads For Prospecting and ReMarketing?
With our Full Funnel Facebook Ad Pack, you get everything you need to start or update campaign creative to attract new customers and capture site abandoners.
When you set up campaigns for different stages of the customer journey, you need to have the ad creative to follow: Prospecting ads for targeting new customers and remarketing ads for targeting those that have already shown interest.

Our Facebook Full Funnel Ad Pack comes with copy and image variations for each stage of the funnel, including:
2 Prospecting Copy Variations w/ Headlines
2 Remarketing Copy Variations w/ Headlines
1 Custom-Designed Prospecting Image
1 Custom-Designed Remarketing Image
Upgrade your Facebook Full Funnel Ad Pack order with the following options:
Add 2 Instagram Story Versions
Add 3 Interest Targeting Sets
Add Priority Delivery (1-2 Business Days)


Typical turnaround time is within 3 business days. In a hurry? Try adding our Priority Delivery upgrade!
Frequently Asked Questions
Do you need access to my Facebook ad account?
We do not need access to your ad account in order to craft creative.
How do your services work?
After your order has been placed, we will send you a link to a questionnaire so we can learn more about your product, service, and business. Over three days we will research, concept, and create assets and deliver them directly to your email once complete.
Do you run the campaigns for me?
With our creative services we do not place or run the ads for you. You will simply upload the creative we create to your campaigns.
What is the turnaround time?
Our standard turnaround time is around 3 business days. Upgrade to priority service for 1-2 business days.
Do you offer guarantees or refunds?
We aim to put you in the best position to be successful, however can't guarantee any specific result. We will work till you're happy! If for some reason you need a revision, we will happily do so. Refunds can only be offered before service has started.