We Write Facebook Ad Copy That Sells
Struggling with what to say in your Facebook ads? Primary text, headlines, and link descriptions are key elements to a successful campaign. Don't waste ad dollars on subpar copy. Let us handle it for you!
We'll look at your website, product or service and craft three variations of ad copy made to convert.
1. Create An Order
Choose a package of your choice and any additional upgrades.
2. Submit Creative Brief
After confirmation, you'll receive a link to our intake form. This helps us craft your creative.
3. Copy and Paste
When complete, we'll provide you a drive link with your assets. Just copy and paste into your campaign!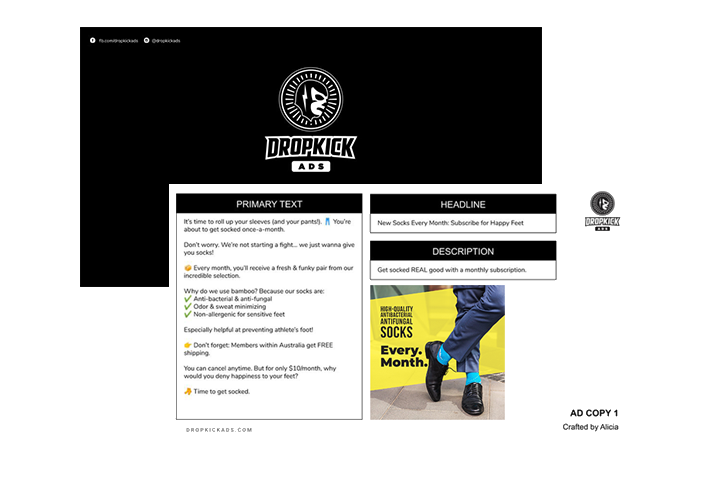 Our Facebook Ad Copy Pack comes with three custom-written ad copy variations so you can test which works best for your desired result.
Long-Form Variation
130-150 Word Primary Text
One Headline
Link Description
Mid-Form Variation
70-90 Word Primary Text
One Headline
Link Description
Short-Form Variation
40-60 Word Primary Text
One Headline
Link Description
Add 2 Designed Images
Our designers will craft two square image variations.
10 Interest Targets
We'll find the 10 best detailed interest targets.
Priority Delivery
We bump you up and aim to deliver in as little as 24 hours.
Want to see some of the Facebook Ads we've created for customers? Enter your email and we'll send our sample kit.
Thinking about adding images to your order? Our designers will craft images made specifically for the Facebook and Instagram ad platform. Just upload to your campaigns!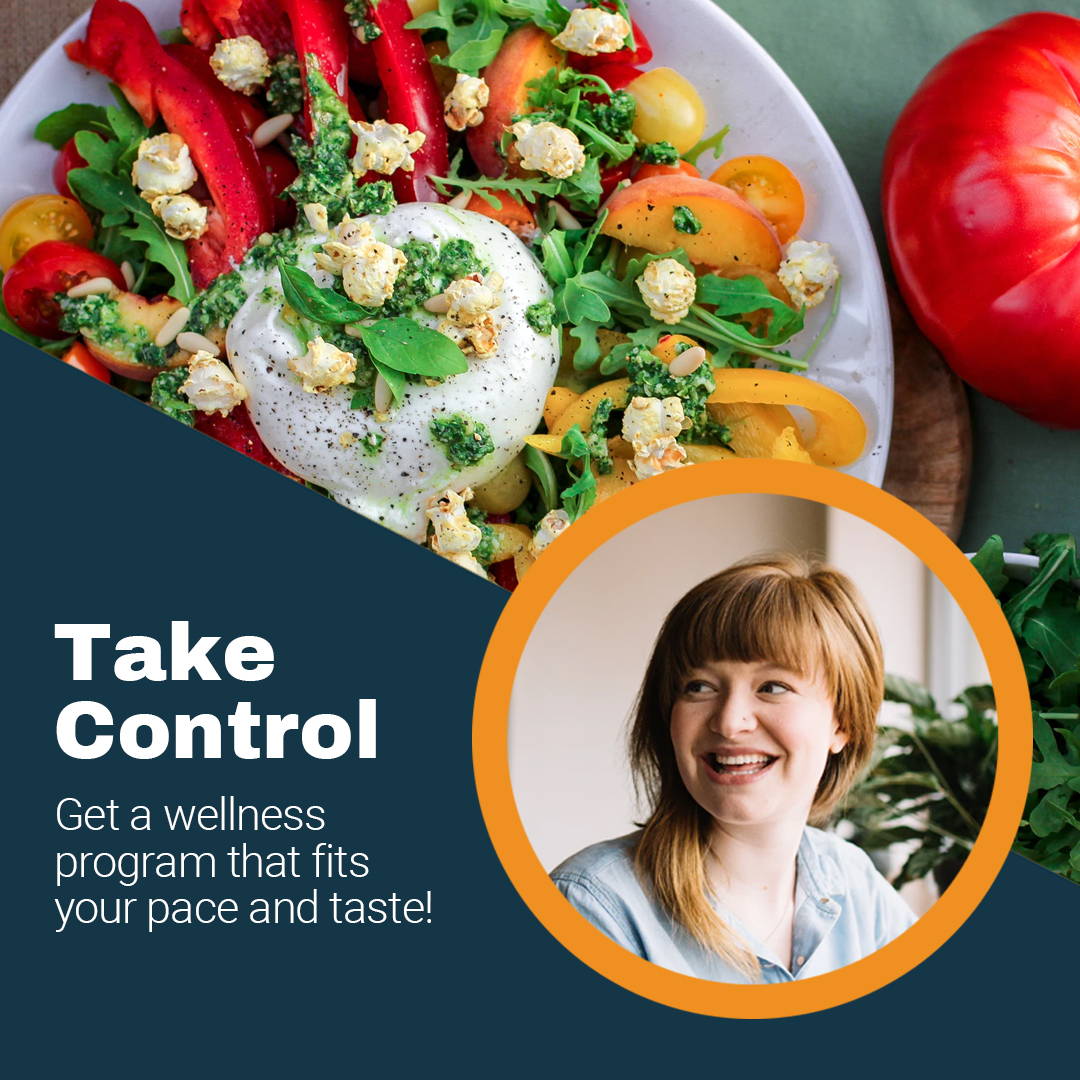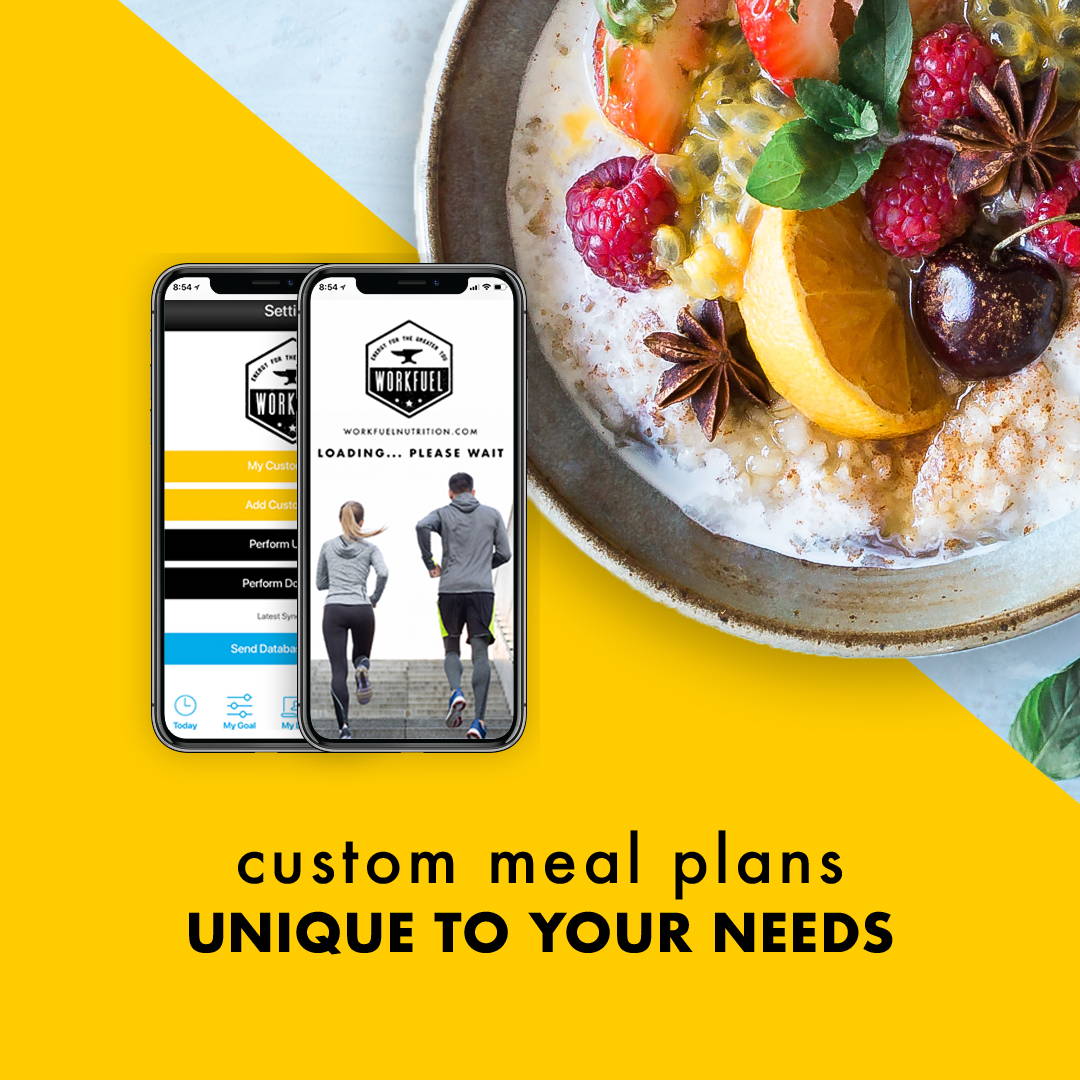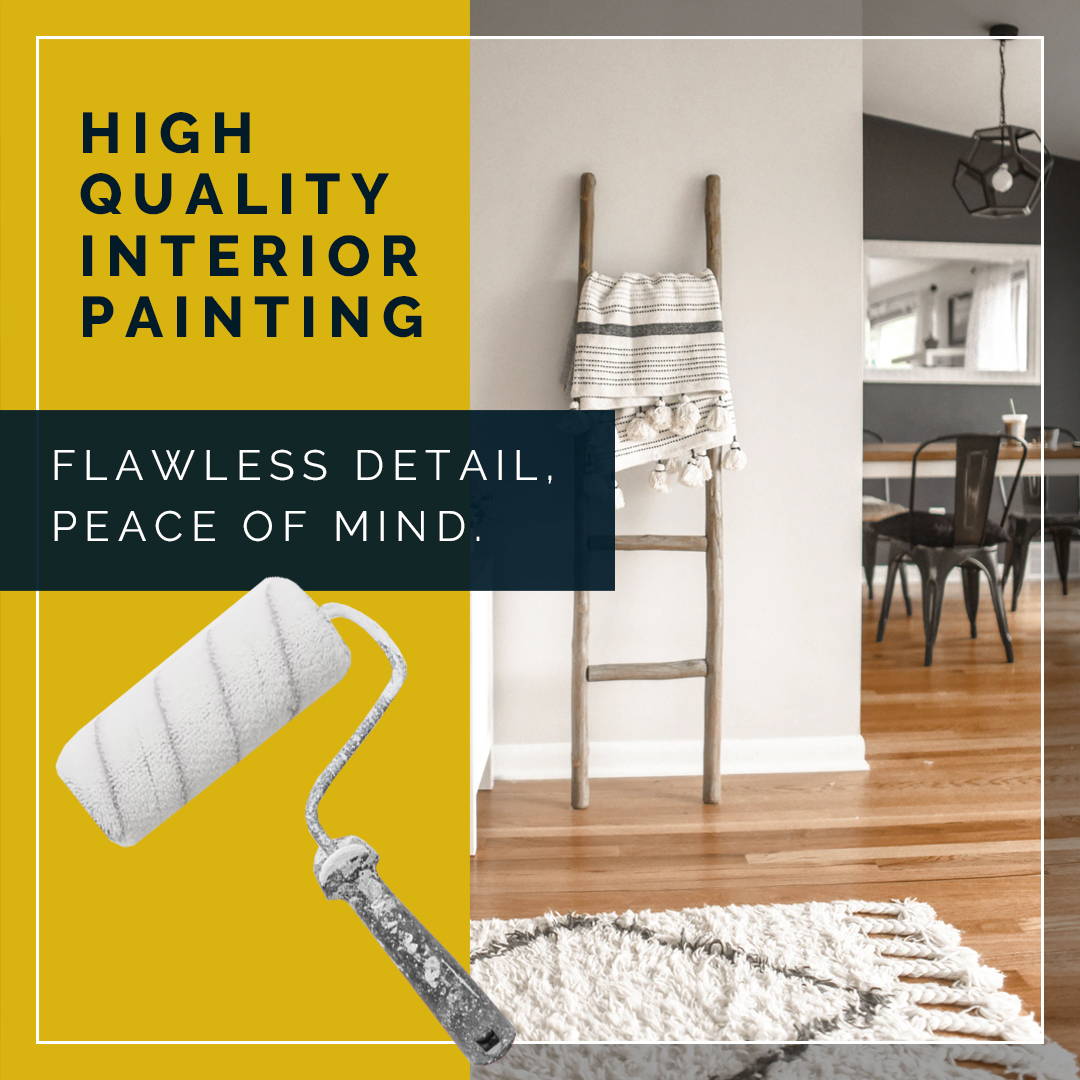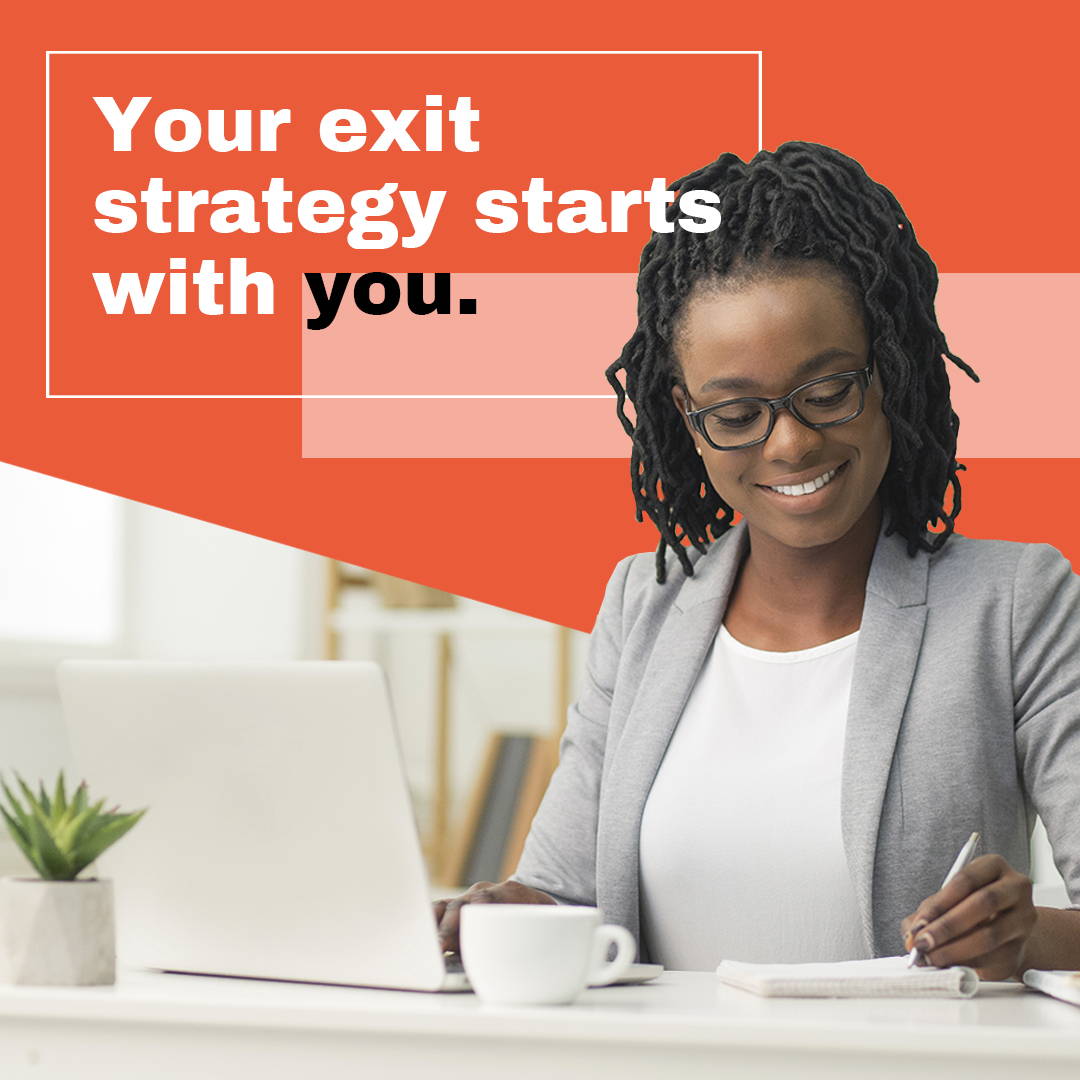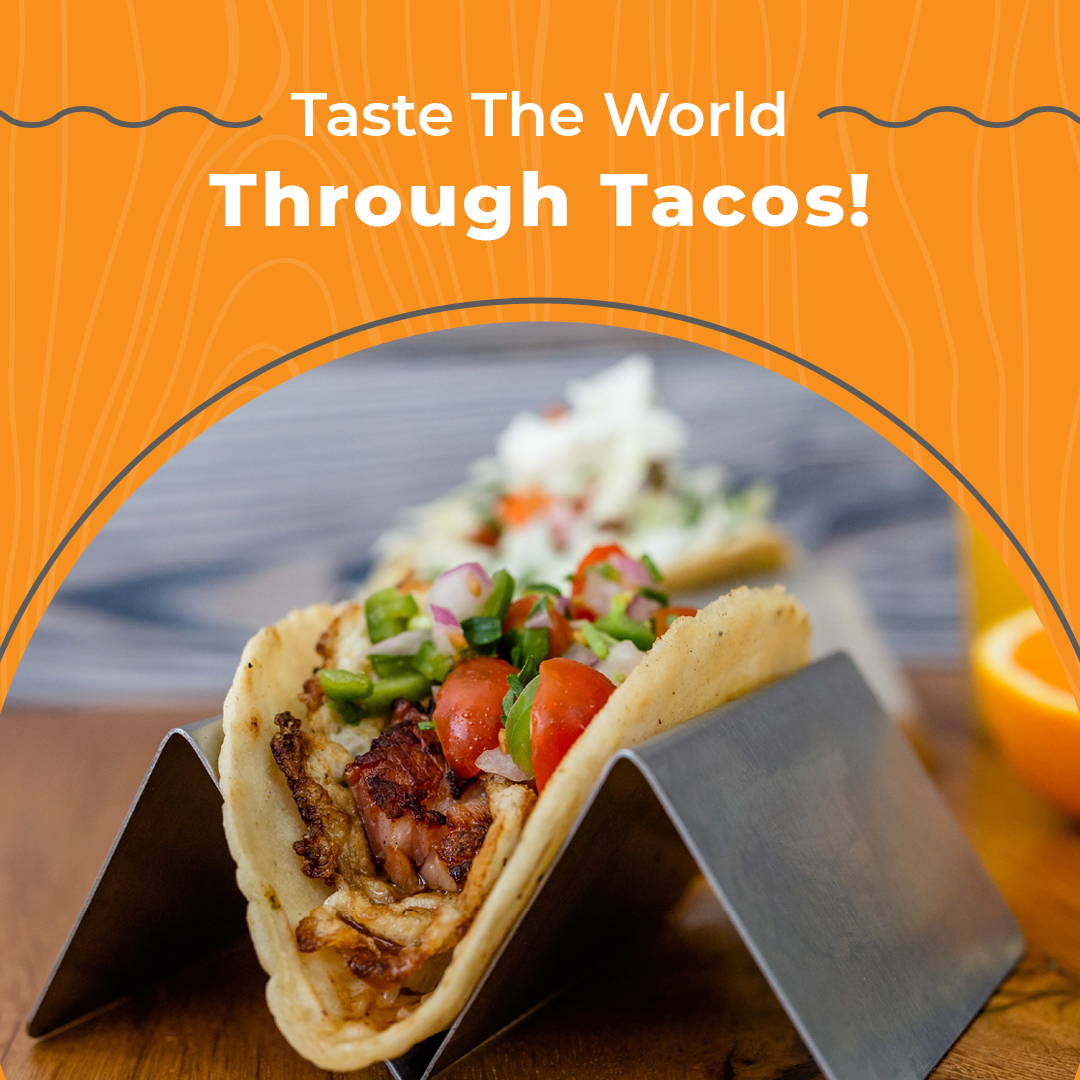 We've helped entrepreneurs, companies, and agencies of all types and sizes. Here's what some of them have to say about our Facebook ad copy service.
"Can't say enough good things! They did everything they promised and more! Love the a al carte options, which make ordering flexible. Loved the output and will be using them again for some of our other clients!"
Ad Agency
18 APR 2020
"We needed some quick and professional Facebook ad content that reflected our values and paid tribute to our great customers. Dropkick picked up the vibe and created a great ad. Would recommend!"
Global Wholesale Motor Co
17 APR 2020
"I couldn't be more thrilled. After attempting multiple ads on my own and having them all fail, I ordered from Dropkick. I love that I got so many options and that they immediately started generating sales!"
Amanda
16 APR 2020
Facebook Ad Copy That Sells. Get Better Results From Your Campaigns.
Stressing over crafting the perfect Facebook ad copy? Stop losing sleep (and money!) writing copy for Facebook ad campaigns that don't convert.


Hire the pro Facebook copywriters at Dropkick Ads to produce high-converting Facebook ad copy. Our expert Facebook copywriters know how to write copy for Facebook that puts you in the best position to be successful.


We build Facebook ad campaigns that perform at the top of the game — we know how to write ad copy with the latest Facebook strategies and proven marketing elements that make advertising work.

Most importantly, our Facebook ad copywriters and designers know how users interact with Facebook ads and landing pages. Let us craft well-phrased Facebook ads that abide by platform policies and match the intent of the user to provide them with the best brand experience.
Great Facebook ad copy has the power to:


➪ Captivate high-quality leads

➪ Supercharge sales

➪ Boost engagement & clicks

➪ 10x ROAS — or more!


Make an authentic connection with your customers through powerful Facebook ad copy. Our copywriters can say exactly what your audience is thinking.


After getting to know your goals, we evolve and expand the voice of your brand. We tap into the language of your audience. We lace your Facebook ad copy with the right lingo, slang, grammar and keywords to speak to your customers.


So, whether you need serious copy with professional, business-like language… or fun, informal ads packed with emoji's, puns, and dad jokes, our Facebook copywriters have you covered.


Our Creative Copywriters will provide…


➪ Clever ad copy

➪ Punchy pitches

➪ Snappy call-to-actions


…to best put you in the position to pull in the leads or purchases you need.


It's time to get serious about your Facebook campaign. After checkout, we'll send you a simple form so that we can get to know you, your business, and your goals.


Typical turnaround time is within 3 business days. In a hurry? Try adding our Priority Delivery upgrade!
Frequently Asked Questions
Do you need access to my Facebook ad account?
We do not need access to your ad account in order to craft creative.
How do your services work?
After your order has been placed, we will send you a link to a questionnaire so we can learn more about your product, service, and business. Over three days we will research, concept, and create assets and deliver them directly to your email once complete.
Do you run the campaigns for me?
With our creative services we do not place or run the ads for you. You will simply upload the creative we create to your campaigns.
What is the turnaround time?
Our standard turnaround time is around 3 business days. Upgrade to priority service for 1-2 business days.
Do you offer guarantees or refunds?
We aim to put you in the best position to be successful, however can't guarantee any specific result. We will work till you're happy! If for some reason you need a revision, we will happily do so. Refunds can only be offered before service has started.