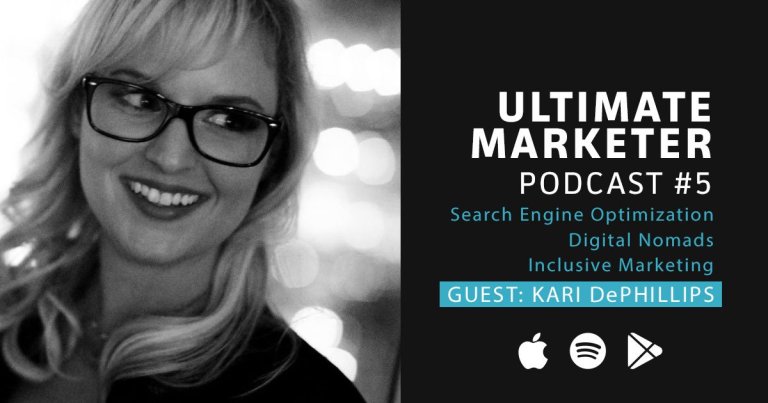 Ultimate Marketer Podcast: #5 Working Remotely, Leveraging SEO, and Inclusive Marketing with Kari Dephillips
Kari DePhillips has been named by Thrive as a "limit-breaking female founder" and referred to by NBC News as a "CEO who takes job perks to the max." Founder of The Content Factory, Kari runs her team 100% remotely providing award-winning SEO, Social, and PR services around the globe. In this episode, we discuss managing a remote team, how businesses should and shouldn't leverage SEO, and marketing inclusively.
Follow @imorlandorios and @dropkickads on Instagram.
Please subscribe, share, and rate this show!
 TIMESTAMPS
[2:13] PR is a little different these days
[2:50] The Google Search BERT update
[5:26] Getting content ranked initially
[7:14] Keeping content ranked long-term
[8:56] Backlinks, what are they and how do you get them
[10:24] Facebook regulations and the impact
[13:55] Instagram removing likes and fate of "influencers"
[16:10] The digital nomad life
[19:15] Butts in seats office approach
[ 20:54] Remote worker accountability
[25:40] Women in marketing and inclusivity in marketing
[31:00] Hiring an SEO agency for your business