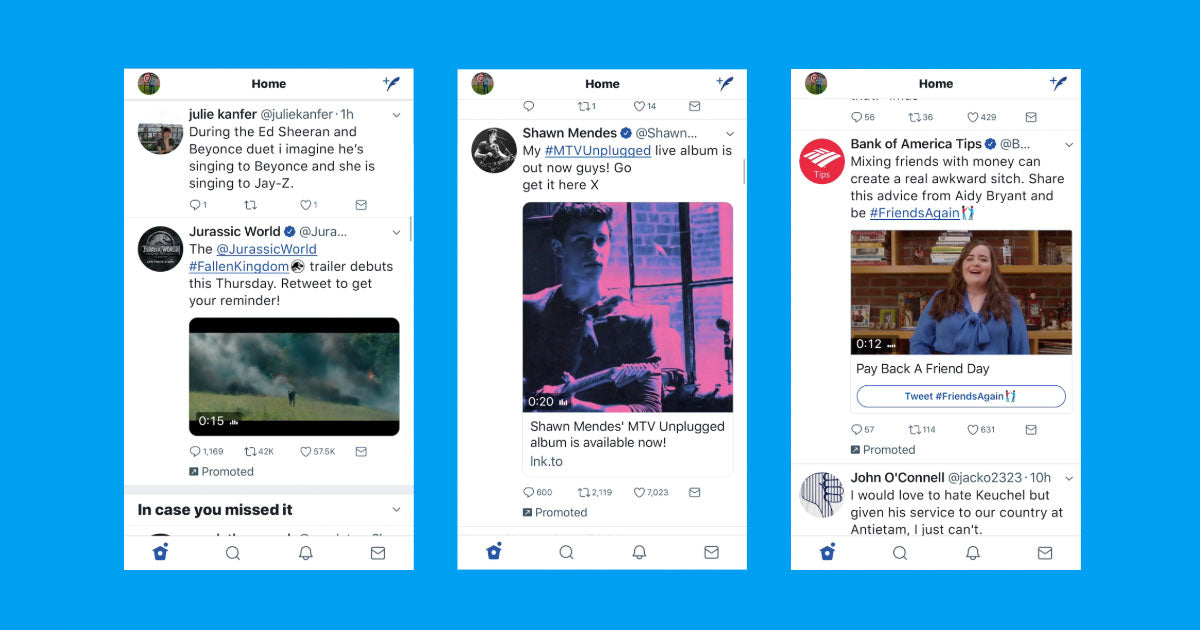 Twitter Video Ads: Choosing Ad Type For Goals
Twitter video ads are silently exploding. In fact, Twitter recently announced that video is the fastest-growing form of advertising on the platform, with over 2 billion video views per day. However, the platform recently published a new study to help digital marketers understand the different Twitter video ad options and their effectiveness in achieving different online advertising goals. Below are a few broad takeaways from the study as well as specific takeaways on how to maximize ROI by using different ad types.
Twitter Video Ad Type For Your Goals
Diversify Your Twitter Video Ads
While the study found that different types of ads can better achieve different digital marketing goals, the study also found that performance for any type of goal is at its peak when more than three types of ads were used at once. Although more work upfront, ensuring that you are launching more than three types of video ads is an easy way to boost performance, no matter the goal or budget.
Invest in 'First View' For A Boost Across Your Funnel
In the Twitter ad manager, you'll find First View, the video ad that ensures your video is the first your audience sees at the top of their timeline. Although it can be a pricey ad type, Twitter found that it produced a boost in performance across the sales funnel from awareness to conversion.
Drive Awareness with Amplify Ads
Amplify Pre-Roll ads show a short video clip before a video plays from one of Twitter's content partners. These ads have proven to be a powerhouse in generating awareness from audiences who may not previously know your brand or product. In fact, Twitter found that these ads boost both new product awareness and research intent metrics by 8% respectively. 
Build Brand Love with Promoted Video
Where Amplify Ads drive awareness, Promoted Video ads build comradery and goodwill for your brand. Twitter's research found that this Twitter video ad type improved the cultural association metric by 18% and the perception of a brand as "good quality" by 9%. 
Twitter's new research can help digital marketers better navigate the Twitter ad manager and ensure that advertisers are making the best choices in their Twitter video ad types to drive the best results possible on the platform.
For more tips on creating effective video ads, check out Dropkick's Ultimate Marketer Podcast episode with video expert Daniel Harmon.