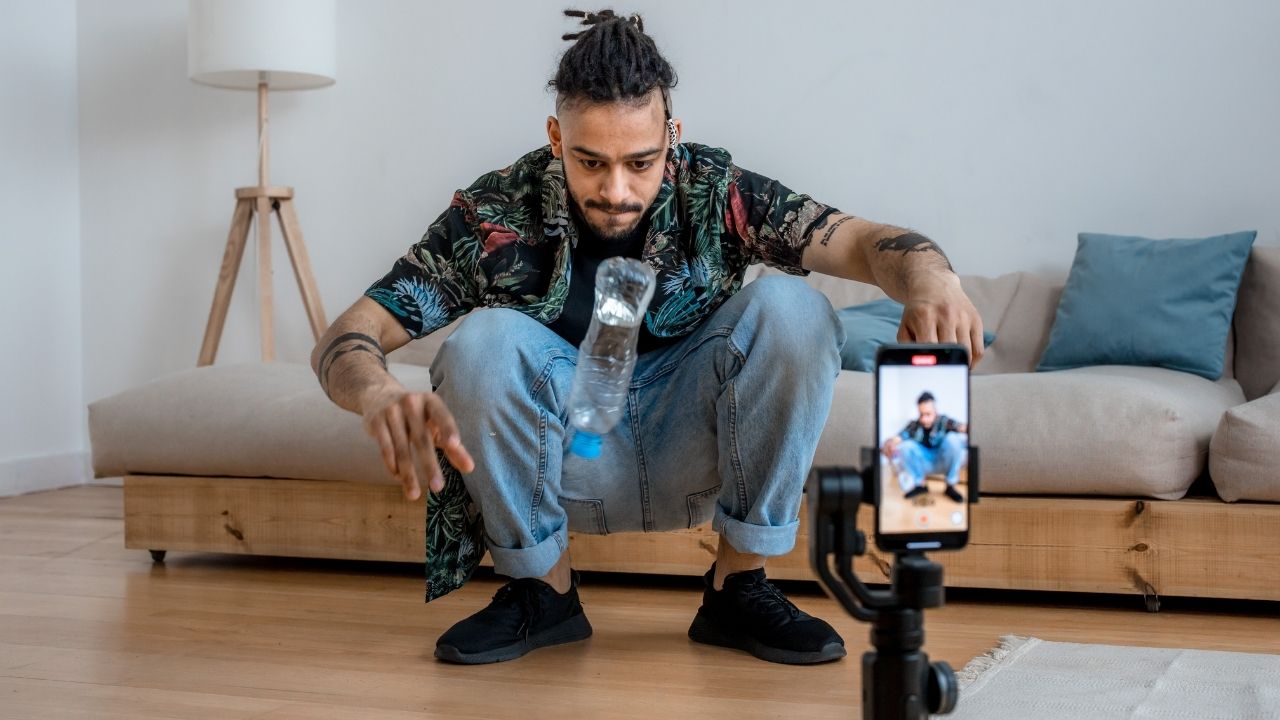 How To Create A Great Reel or TikTok (With Examples!)
It's no secret that video has been a huge part of digital marketing for years, but with the rise of platforms like TikTok and the introduction of Reels to Instagram, there's no better time to start (or improve) your video content.

Written by Tori Varyu
Dropkick Ads
It's no secret that video has been a huge part of digital marketing for years, but with the rise of platforms like TikTok and the introduction of Reels to Instagram, there's no better time to start (or improve) your video content. With 755 million monthly users on TikTok and 1.28 billion monthly users on Instagram, don't dismiss video content as something that's "niche."
We've done the hard work of parsing through many different types of videos to highlight a few best practices and show accompanying examples so you can knock your next branded TikTok or Instagram Reel out of the park.
Use brand cues 3-5 times per video
TikTok's own study found that there was a 17% decrease in Brand Linkage (a consumer correlating the video they are seeing with your brand) when branding was only presented in the middle or at the end of the video. Instead, aim for 3-5 brand cues throughout the entire video. Brand cues can include products, logos, brand ambassadors, sound clues, jingles, and more.
In this example from Glamnetic, we see how they have peppered their video with their logo, product, and packaging to give us a visually-appealing introduction into who they are as a brand and why we should purchase their new product.
Get creators to interact with your product
Creating your own ad content and reposting customer or creator content are both important aspects of a TikTok or Reel. But, when you combine the two together, things can become that much more powerful! Especially when creators are able to interact with the product. Tiktok's study found that both Brand Linkage and Ad Recall metrics increased.
In this Halloween-themed TikTok, a waterproof footwear brand, Vessi, partnered with a creator to develop a fun video that also showcased the product and it's main benefits. 
Hop on trends that fit your brand
The world of TikTok and Instagram Reels are all about trending and going viral. So, don't be afraid to jump on board, and be sure to spend time watching videos on both platforms to see what's resonating with your audiences at the moment.
The trend of adding an eyes and mouth to an inanimate object was big on both TikTok and Reels, allowing brands to add personality to their videos without necessarily having to come up with an original idea. The two examples below from Netflix and Ryan Air show how the brands used this trend to community their personalities as brands as well as drop in product names and benefits.
Netflix: 
Ryan Air:
https://www.tiktok.com/@ryanair/video/6942530512082750726?is_copy_url=1&is_from_webapp=v1&lang=en 
Use on-screen text and captions
While audio is an essential part of developing TikTok and Reels videos, don't completely leave out text and captions either. Besides appealing to users with hearing difficulties, many users often watch videos without the sound on, especially on Instagram. Therefore, you'll want to be sure that some of the videos in your feeds include text. 
The video below is a fairly standard Reel, but utilizes both text as well as a creator to elevate the look of the video and provide the viewer with information about the product and how to use it.
Include a character in your ads
We fall in love with characters in TV shows and movies all the time, so it shouldn't be a huge surprise that Ad Recall on TikTok videos increased by 8-9% with the inclusion of a "character" in the video, either human or animated.
Especially if your brand is looking to create a whole series of videos and has the time and resources to dedicate to building out a full character concept, this can really be a strategy that can set you apart from competition.
The Chicago Bulls have featured Benny The Bull, their mascot, in their TikTok videos. He's quickly become a beloved character in the TikTok community and has elevated the Bulls' brand beyond Chicago basketball fans.
In all, there are many different creative strategies to create successful videos, but don't forget to stay consistent and see what your audience responds to and tailor your approach. Ultimately, you want to both bring in more audiences and also keep your current audience engaged and interested.
For more tips and tricks on TikTok, Facebook, Instagram, and other digital marketing trends, be sure to stay up to date with the Dropkick Ads Blog and listen to the Ultimate Marketer Podcast!