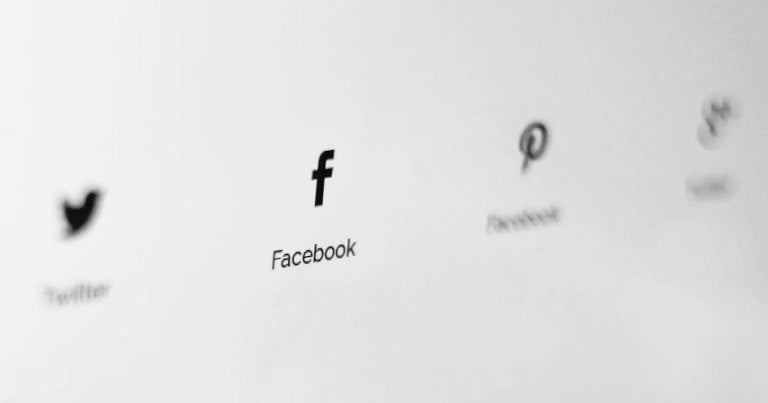 Facebook Ads Alternatives - 6 Platforms to Consider
For many years digital marketers have said that when it comes to digital advertising, Facebook is the powerhouse. However, in recent months, many businesses have been looking for ways to expand beyond Facebook to advertise with fresh content on new platforms, connect with new audiences, and work with organizations that may align more closely with their brand.
For many years digital marketers have said that when it comes to digital advertising, Facebook is the powerhouse. However, in recent months, many businesses have been looking for ways to expand beyond Facebook to advertise with fresh content on new platforms, connect with new audiences, and work with organizations that may align more closely with their brand. We've rounded up six quality alternatives to Facebook ads, what they bring to the table, and what you need to know before starting!
Google
As of June 2020, Google has over 91% of the search engine market share worldwide and is mostly considered the biggest and most powerful Facebook ads alternative. The sheer number of people who use the platform every day makes Google a powerful way to get in front of nearly anyone. 
Target audiences
Since the audience who uses Google is so broad, the platform allows you to target audiences based on many factors, including location, online behavior, demographics, and more. To find the right audience and drive conversions, advertisers must use quality keywords and be evident in the product or service they offer. 
Ad types and analytics
Google ad types include display ads, search ads, and video ads. Google ads feature more text, with even display ads typically featuring overlay text to promote keywords. Google ads drive reach, website clicks, video views, and even conversions like phone calls or email inquiries for local businesses. Marketers will find a vast audience to work with on Google and must be sure to be intentional about targeting and using SEO keywords to move the right audience to conversion. If Google ads sound overwhelming to you, we offer display and search ad packs and full account setup to get you up and running fast. 
LinkedIn
LinkedIn ads may remind digital marketers somewhat of Facebook ads, with similar formats and objectives. However, LinkedIn's more niche platforms allow brands to advertise directly within the business world and in a professional context.
Target audiences
As the largest professional network, advertisers can promote ideas, events, services, jobs, and more, directly to businesses and professionals using location and interest-based targeting. LinkedIn also provides a unique opportunity for easier B2B marketing and advertising.
Ad types and analytics
As mentioned earlier, LinkedIn has many different ad types, including single image, carousel, video ads, InMail ads (which allow advertisers to speak directly to audiences in their LinkedIn inbox), and, more recently, conversion ads. Depending on which ad format is used, advertisers may measure results based reach, cost per click, cost per event registration, or even cost per job applicant. The world of LinkedIn ads is vast; marketers will have a lot of freedom within this platform to experiment with ad formats and strategies.
YouTube
Youtube is a favorite of storytellers and creators as it, of course, features video content! It is the largest video platform online and contains millions of videos on virtually any appropriate topic making it a viable Facebook ads alternative.
Target audiences
Digital marketers can find nearly any audience on Youtube. However, marketers must be aware of how large their potential audience is based on their video topic. For example, there are more people on Youtube interested in soccer than in lacrosse. While this is a general example, it shows that the advertiser targeting lacrosse viewers will be innately narrower than the soccer audience. However, a smaller audience does give a brand the chance to "own" a larger share of a particular topic.
Ad types and analytics Youtube
Ads are video-based. Length and video quality can affect performance, but advertisers should be aware of the thumbnail choice and video headline as critical factors in performance. Youtube has recently adjusted it's analytics tab to feature a few different metrics to help understand performance. Check out the changes in one of our recent blog posts. Mostly, the Youtube team uses click-through rate and average viewer duration as benchmarks for performance, although many other metrics are available for advertisers to track as well. YouTube also only charges advertisers when they watch at least 30-seconds of a video or clicks on an ad.
Twitter
Twitter is one of the major players in social media, but it has typically been seen as a few steps behind when it comes to paid advertising. As a platform where people have conversations, Twitter has started to expand its advertising to fit the platform better and attract new brands.
Target audiences
As with Google and Youtube, Twitter has a broad user audience. However, because of Twitter's word-based platform, advertisers can target their audiences based on hashtags, trends, or keywords. Twitter ads also allow you to advertise to people who have recently engaged with your tweets, quickly turning casual browsers into loyal followers. Beyond that, advertisers can expect most of the usual targeting capabilities, including online behavior, demographic information, and location.
Ad types and analytics
Twitter has 20+ different ad formats, including images and videos, and promoted accounts, tweets, and trends. Advertisers must pay attention to the usual reach, cost per click, video view, and conversion analytics. However, Twitter also does not charge advertisers unless they meet part or all of their goals, making it an excellent platform for any budget.
Pinterest
This platform is a powerful way to raise your brand awareness and give your audience a vivid view of your product, but it also has been proven to lead to sales, something that most people used to find as a shortcoming of Pinterest. According to the platform itself, 83% of weekly U.S. Pinners have made a purchase based on Pins from brands. 
Target audiences
Pinterest has traditionally been a platform used by women, but people of both genders use it when starting new projects, exploring new ideas, or actively looking for products to purchase. This makes it a great platform to reach audiences early in the buying or conversion process, as well as a great way to elevate and differentiate your brand among shoppers. 
Ad types and analytics
Pinterest features three types of ads: standard pins, video pins, and story pins. All three are primarily made up of either an image or a video with a short amount of overlay or supporting text. Pinterest advertising includes awareness ads, click to site ads, product ads, and more. Overall, Pinterest advertisers should have a well-established brand aesthetic, sharp images, and optimized, brief ad copy.
TikTok
TikTok has skyrocketed to one of the top social media platforms globally, especially during the quarantine. And as users have flocked to the platform, advertisers are close behind. TikTok ads feature the same catchy videos the platform is known for and is also a great place to use influencer marketing. However, there's been talk about TikTok being banned in the U.S. Before you dive into advertising on TikTok, listen to our helpful Q&A and update on the prospect of the platform being banned.
Target audiences
Over 60% of TikTok users are under the age of 29, making it the platform to reach the younger generation. Additionally, TikTok is the platform for new products and trends. Brands looking to get ahead of competitors or introducing something new to younger audiences may find TikTok an excellent platform to leverage influencers and turn a product or service into a viral trend.
Ad types and analytics
TikTok's ad types include in-feed video, brand takeovers, hashtag challenges, and influencer placement. Unlike other platforms, TikTok ads can entail more than just uploading and running content, with many types involving partnerships with other TikTok users or influencers. However, analytics for TikTok will look generally familiar to digital marketers with reach, cost per click, cost per app installs, as key metrics.  All in all, there are plenty of quality Facebook ads alternatives to choose from.
If your company needs more help with launching on a new platform or improving your current performance, check out our Pro Account Setups and affordable Ad Packs written and designed by a professional team.